We can realize that it is relatively easy to achieve self-sufficiency in vegetables in rural areas. Almost every family has its own vegetable garden. That is because it is very easy for rural growers to reclaim a piece of land for planting. Compared with crowded cities, the free space in rural areas is not so tense. But living in cities and towns is not so convenient to grow.At this time, new agricultural technologies are particularly important, such as hydroponics.
When it comes to hydroponics technology, I believe everyone is familiar with it, such as hydroponic vegetables, hydroponic flowers, hydroponic garlic, and so on. But these are the simplest hydroponics, which can also be said to be introductory hydroponics. What should we do if we want to carry out different types of hydroponics for vegetables?Here are some very simple and easy to operate indoor hydroponics systems.
First of all, my first recommendation is the hydroponic tower system.
The hydroponic tower system is the most suitable for indoor planting in my mind.Why do I say that? The biggest advantage of hydroponic tower system is to save space.This is the biggest advantage for indoor planting. The hydroponic tower system is composed of small columns stacked on top of each other, which occupies very little horizontal space. Secondly, the automatic operation of the tower hydroponics system can well free hands. Sometimes it is not only some elderly people who like planting. Many young people also like to fiddle with flowers and plants, and automated operations are good for young people who have less free time.The most important thing is that the vegetables grown in the hydroponics tower system are green and pollution-free. At present, when the pesticide residues in vegetables are serious, pollution-free vegetables are welcome.
Secondly, I recommend the NFT system.
The NFT system is a hydroponic growth system, which uses a flat channel with nutrient fluid flow - plants are planted in the form of film at the bottom of the channel. The NFT system can maintain the maximum oxygen exposure and sufficient nutrient supply of plant roots, providing ideal growth conditions for plants.The NFT system is composed of environmental control, water and fertilizer control and circulating pipeline.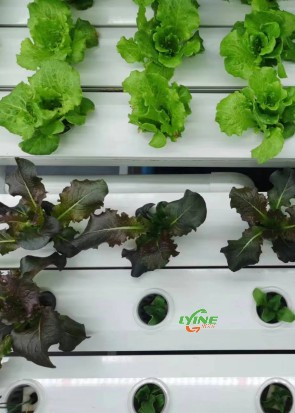 The most important thing is that the NFT system can plant many types of vegetables. You should know that the traditional soil must be determined according to the season in order to plant vegetables. What time to eat is often seen on the table in the north.The NFT system can well realize the growth of different types of vegetables through the environment.
Finally, I would like to recommend an aeroponic system.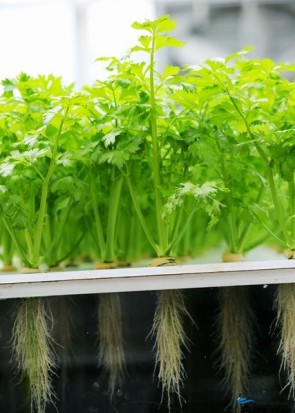 Compared with the first two systems, the advantage of the aeroponic system is that the crop yield is higher.Use atomizer to transfer liquip substances of certain concentration to plant roots.In this way, the nutrient solution can be evenly absorbed by crops to maximize crop utilization.
The three hydroponic planting systems described above can work well for indoor planting. Of course, you can choose according to your actual needs.