With the increase of global population and the impact of climate change, traditional agriculture is facing many challenges. To address these challenges and improve the sustainability of agriculture, many countries are introducing hydroponic planting technology, which is an efficient future farm model.
Chile, as one of the countries with relatively developed agriculture, is also committed to developing hydroponic agriculture. Chile is a country in South America, and its unique geographical location and climate conditions make it a very suitable country for agricultural development. In today's increasingly environmentally friendly and sustainable development era, hydroponic agriculture has become a highly concerned field. Therefore, building an efficient hydroponic farm in Chile has become a very promising project. Compared to traditional land cultivation, hydroponic agriculture has the following advantages: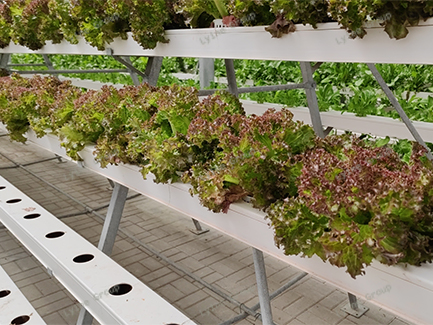 1. Save water. In hydroponic agriculture, plants only need to absorb the water and nutrients they need, so they do not waste a large amount of water resources.
2. Increase production. In hydroponic agriculture, plants can obtain more oxygen and nutrients, allowing them to grow faster and produce more crops.
3. Soilless planting. In hydroponic agriculture, there is no need to use soil, so it can avoid some problems such as bacteria and pests that exist in the soil.
4. Planting can be done anywhere. In hydroponic agriculture, planting can only be carried out with a certain amount of space and water source. Therefore, planting can be carried out in cities, deserts, and other places.

The vertical NFT hydroponic system is an advanced hydroponic agricultural technology that utilizes vertical layered structures and nutrient film technology to grow crops in a soilless environment. This system circulates water supply and nutrient solution, allowing plant roots to fully absorb the required nutrients while minimizing waste of water and fertilizer. This system can be expanded in vertical space to achieve large-scale, high-yield crop production.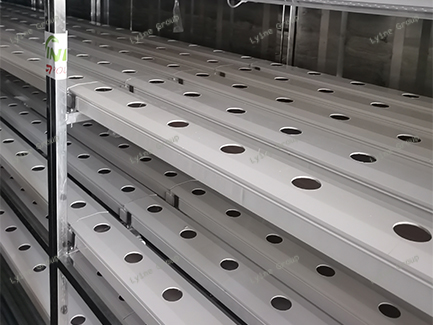 Reasons for Chile's Choice of Vertical NFT Hydroponics System to Develop Hydroponics Farms
1. Saving water resources: Compared to traditional agriculture, hydroponic systems only require about 10% of the water used in traditional agriculture. This is an important advantage for the arid regions of Chile.
2. Increase yield: In a hydroponic system, crop roots can fully grow in an ideal environment, free from soil quality and seasonal limitations, thus achieving higher yields.
3. Reducing the use of chemicals: Plants in hydroponic systems grow in a soil free environment, which can reduce their dependence on chemical pesticides and herbicides.
The development of hydroponic farms in Chile represents the trend of agricultural technology progress, providing feasible solutions to address the challenges posed by global food security and climate change. The introduction of this technology will bring enormous potential to Chilean agriculture.