Mushrooms, as a nutritious ingredient, not only have a delicious taste, but also have multiple effects. Mushroom cultivation in soilless indoor farms can not only avoid environmental pollution caused by the use of pesticides and fertilizers in traditional cultivation, but also ensure the quality and safety of mushrooms.
Soilless cultivation is a technique of planting crops without using soil. It uses special media instead of soil, such as foam board, rock wool, algae, coconut bran, etc. These media not only provide the nutrients and water required for plant growth, but also effectively control pests and diseases.
Here are some suggestions for creating a healthy and environmentally friendly mushroom cultivation path: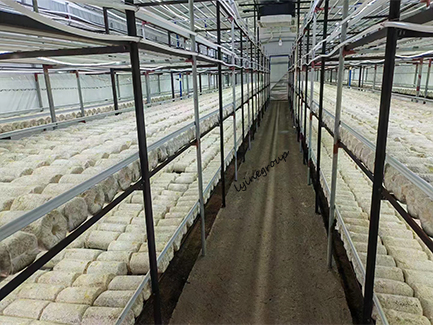 1. Choose the appropriate mushroom variety: Different types of mushrooms have different requirements for the environment and growth conditions. Choose mushroom varieties suitable for soilless cultivation, such as Pleurotus ostreatus, Flammulina velutipes, etc.
2. Prepare soilless cultivation media: The media used for soilless cultivation can be organic materials such as sawdust, rice straw, and wheat straw, which have good breathability and water retention properties.
3. Disinfection treatment: In order to prevent the occurrence of diseases and pests, the medium must be disinfected.High temperature steam or chemical disinfectants can be used for disinfection to ensure the hygiene of the medium.
4. Inoculate strains: Select high-quality strains to inoculate into soilless cultivation media. Bacteria can be purchased or self cultured, and inoculated according to the instructions.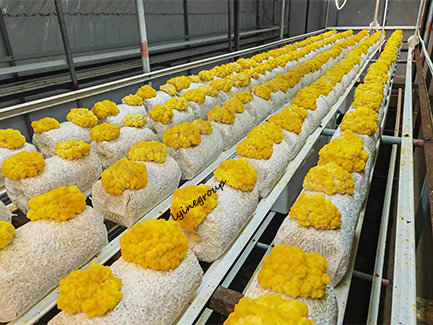 5. Control temperature and humidity: The temperature and humidity range suitable for mushroom growth is narrow and needs to be controlled within an appropriate range. Usually, the most suitable temperature for mushroom growth is between 20-25 degrees Celsius, and the relative humidity is between 80% -90%.
6. Light management: Mushrooms are plants that prefer dark environments, so they do not require a lot of light. Light intensity can be controlled through shading cloth or other means to maintain it at an appropriate level.
7. Management of pests and diseases: Regularly inspect the soilless cultivation system to promptly identify and address potential pests and diseases. Organic control methods, such as organic pesticides and Biological pest control, can be used.
8. Picking and Storage: When mushrooms grow to the appropriate size, use clean tools to cut them off. After picking, it should be consumed or stored as soon as possible to avoid decay.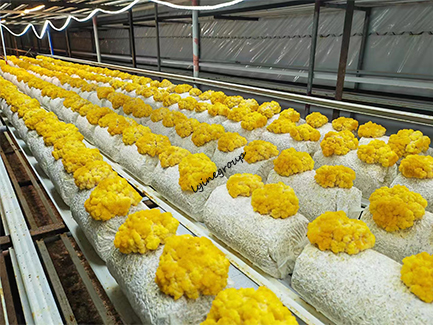 In soilless indoor farms, the cultivation process of mushrooms mainly includes the preparation of culture medium, inoculation, growth, and harvesting. Culture medium is the foundation for mushroom growth, usually made from waste materials such as wheat straw and corn straw. Inoculation is the insertion of cultivated strains into a culture medium to promote the growth of mushrooms. During the growth process, it is necessary to control environmental factors such as temperature and humidity to ensure the quality of mushroom growth. When picking, it is necessary to pay attention to hygiene and safety to ensure the quality of mushrooms.
In addition to soilless cultivation of mushrooms, other vegetables are also suitable for soilless cultivation. Lettuce, which is easiest to hydroponic cultivate, can achieve maximum growth potential on the ebb and flow table. From this, it can be seen that soilless cultivation not only meets people's needs for health and environmental protection, but also provides high-quality and safe ingredients.