At present, soilless cultivation technology plays a very important role in new agricultural technologies. Many vegetables can be cultivated without soil, such as leafy vegetables such as lettuce and oilseeds, and fruits such as tomatoes and eggplants can also be cultivated without soil. As an emerging agricultural production method, soilless cultivation technology has many advantages and can bring dual benefits to environmental protection and agricultural production. Next, let's take a closer look at soilless cultivation.
Soilless cultivation refers to the cultivation method of mixing various mineral elements required for crop growth and development into nutrient solutions without the use of natural soil, and transporting them around plant roots through different control equipment to meet the nutrient requirements for crop growth and development. It can be divided into several main forms, such as substrate culture, hydroponic culture, and fog culture.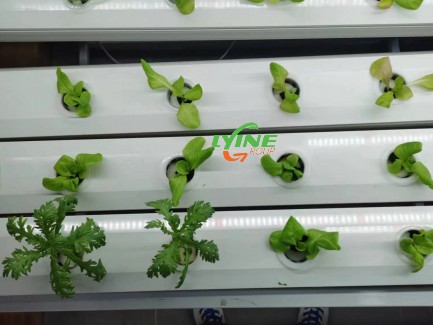 1. Hydroponics. Hydroponic planting is a common soilless planting method. Provide nutrients for crop growth and development through water and nutrient solutions. Hydroponics can be planted using column systems, pull lock systems, and NFT systems.
2. Aeroponic. The commonly referred to as "aerosol cultivation system" is also known as "aerosol cultivation". Aeroponic cultivation is a planting method in which nutrient solution is atomized through a atomizer and sprayed onto the roots of plants. Aeroponic system is the latest cultivation method in soilless cultivation, and due to the suitable environment, vegetable crops grow faster and yield higher. Aeroponic system has a good effect on crops such as vegetables and potatoes.
3. Substrate cultivation. Our common planting methods for substrate cultivation include Dutch bucket and strawberry gully. Substrate cultivation is the lowest cost among all soilless cultivation methods, and many people choose this planting method. Cucumbers, tomatoes, strawberries, chili peppers, etc. can all be cultivated using substrate cultivation methods.
The vertical NFT system is the planting equipment that I will focus on today, which is the most common hydroponic planting equipment. NFT system is a hydroponic technique that involves growing the roots of plants in a plastic trough or a fixed channel, allowing nutrient solution to circulate continuously through this channel to provide the necessary nutrients and water for plant growth. Vertical NFT system is a type of NFT system. Its advantages lie in low space occupancy and a large number of crops to be planted. It is very suitable for small-scale planting.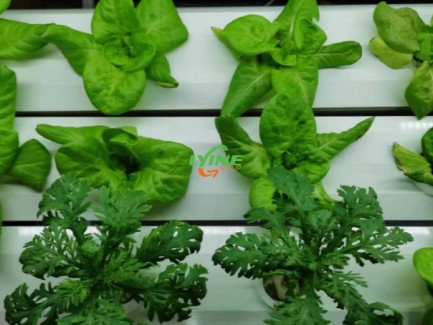 How is the NFT system applied?
The NFT system involves transplanting seedlings into a fixed value cup and placing them in a small hole at the top of the cultivation tube, so that the roots of the seedlings hang down to the bottom of the cultivation tube. The nutrient solution of the NFT hydroponic system flows to the head end of each cultivation tube through a supply pipeline, with a certain slope. The nutrient solution forms a thin film of nutrient solution at the bottom of the pipeline, slowly flowing through each plant, soaking the roots of the plant, and finally flowing from the return pipeline at the end to the nutrient solution pool, Prepare for the next cycle of irrigation.
In our stereotype, soilless cultivation is hydroponics, which is used for countries with limited water resources. In fact, it is far more than that. Soilless cultivation technology can be said to be a significant boost to sustainable agricultural development.