When it comes to greenhouses, we are not unfamiliar, but tower greenhouses are rarely heard of. This new agricultural technology, which combines tower systems and greenhouse planting, is a development opportunity brought by technology to agriculture. To better provide a stable and sustainable food supply for human survival, agriculture must be developed, and tower greenhouses are a very good development trend.
The emergence of greenhouses reflects the improvement of people's living standards, but now traditional greenhouses cannot meet our crop supply needs. We are looking for a more advanced form of agricultural planting. Tower greenhouse is a new high-tech agricultural technology that combines soilless cultivation technology and greenhouse technology. It can plant crops vertically in greenhouse, not only realizing annual crop production but also producing more crops per unit area.
How is a tower greenhouse achieved?
Tower system is a common planting equipment in soilless cultivation technology, and its biggest advantage is that it is very space saving, so it is often used for indoor planting in households. Combining a tower system with a greenhouse is a planting mode that can greatly expand planting demand. Among the tower systems, we can utilize Hydroponic tower systems, Aeroponic tower systems and zip systems, among others. Enabling these tower systems to produce crops in greenhouses is of great help for sustainable agriculture.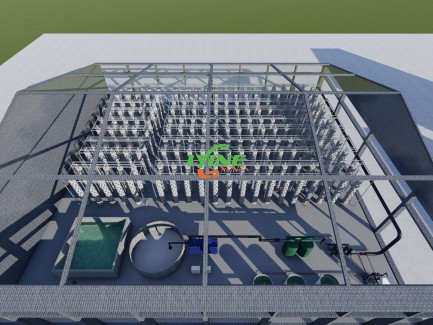 In tower greenhouse projects, the selection of tower systems is particularly important. Different tower systems can be selected based on the size of the planting area and the differences in indoor and outdoor greenhouses. For large-scale planting, you can choose a rotating tower system, which is simple and easy to control. Compared to the aerosol tower system, it saves more water and electricity and consumes lower costs.
Advantages of tower greenhouse system:
The space utilization rate is extremely high. The biggest advantage of a tower system is its low space occupancy, which greatly increases the planting area and crop yield per unit area.
Save labor costs and increase revenue. Adopting an automated control system can effectively reduce labor investment and reduce labor costs. For commercial planting, this can increase profits.
Improve production and quality. Increase production by 10% compared to traditional greenhouses under the same conditions. This is because the number of plants per unit area can increase significantly, and in addition, soilless cultivation technology eliminates the use of chemical pesticides as it eliminates soil planting and avoids pests and diseases. The fruits and vegetables produced in this way are green and pollution-free, which is very in line with the pursuit of contemporary people.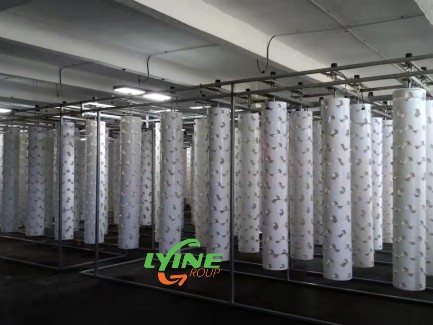 The tower greenhouse adopts the technology of integrating water and fertilizer, which supplies crop nutrients according to the growth needs of different crops, and uses controllable pipelines to transport water to the soil near the plant roots for absorption and utilization by the roots. We can achieve different crop cultivation by preparing different nutrient solutions according to different crop types.
Will Tower Greenhouses Become The Pillar Industry Of Future Agriculture?This cannot be certain, but tower agriculture will definitely become a very important component of future agriculture.