Recently, many customers have asked about some hydroponic planting systems that can be placed in restaurants or hotels. Some are for aesthetics, and some want to grow vegetables. In short, there are many uses. If you were in the restaurant industry, what hydroponic vegetable growing systems would you put in your restaurant? Below we recommend some beautiful and practical indoor hydroponic systems for you.
Indoor hydroponic tower system
When you see the hydroponic tower system, you will think it is very beautiful at first sight, especially the hydroponic tower system with lights. There are also many types of hydroponic tower systems, which can grow a variety of crops such as lettuce, beans, basil, kale, coriander, mint, and strawberries. You can choose your favorite style and put it in the restaurant.
-24 hole hydroponic tower system
This hydroponic tower system is very suitable for indoor planting, with 24 planting holes, 4 planting holes per layer, 6 layers, and can grow 24 hydroponic crops. The hydroponic tower system is equipped with 4 plant growth lights, and the bottom is equipped with wheels, you can easily move it to any position you want.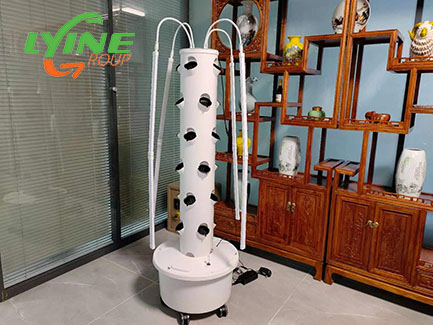 -6P7 aeroponic tower system
This is a aeroponic t tower system with 6 planting holes in each layer and 7 layers, you can grow 42 hydroponic vegetables. The 6P7 aeroponic tower system can be used at home or indoors. Compared with the 24-hole hydroponic tower system, this hydroponic tower system can grow more hydroponic crops.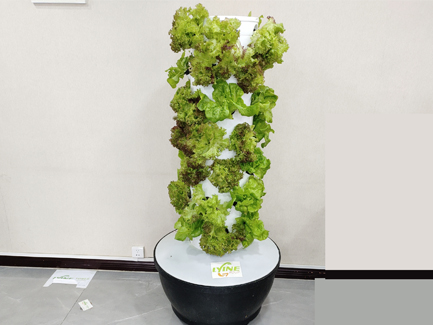 -Pineapple tower system
This pineapple tower system is very delicate, shaped like a pineapple, because of the close distance between the holes, it is suitable for growing light crops such as green leafy vegetables.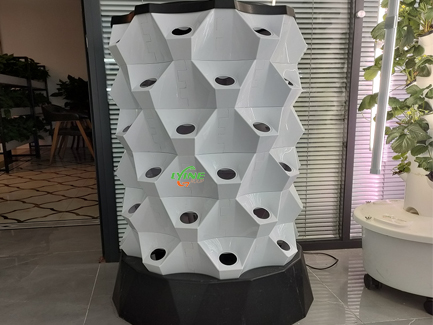 -Rotating hydroponic tower system
You can guess its characteristics from the name, yes, this hydroponic tower system is rotating, it is because of this feature that the vegetables grown on it can be more evenly illuminated. Of course, its size and size are customizable, and you can customize it according to your needs.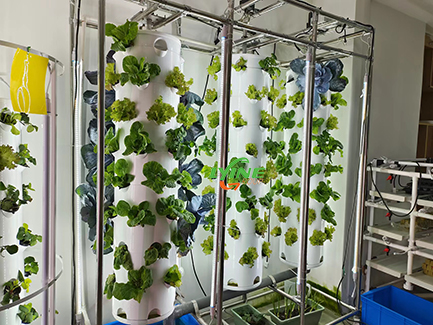 Vertical hydroponic NFT system
The vertical hydroponic NFT system saves space, grows more vegetables, and is easy to install and clean up. The picture below shows a flat NFT system. The length of this device is 180 cm and the width is 75 cm, 100 cm high, can grow 72 hydroponic vegetables. If you put it in the restaurant, you will get better quality vegetables.
Green wall
Our green wall adopts substrate cultivation. You can put the green wall on the wall in the restaurant or as a partition wall to separate the smoking area from the dining area. It will be very beautiful. Some of our customers will use the green wall decorate restaurant.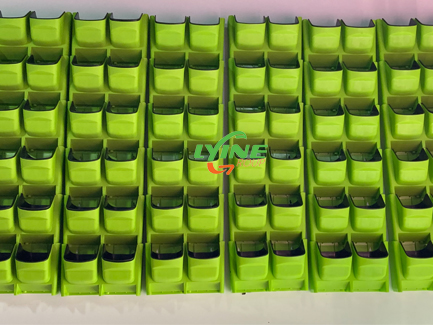 These hydroponic systems can be used in restaurants, at home, or in classrooms, and they will bring you a good experience. If you want to use them for projects, it is also possible. Greenhouse projects, container farming, plant factories or aquaponics projects, these hydroponic systems can be used, I hope these will help you when you are interested in hydroponic planting to you.