M. Torabi from Iran customer, he needs 4000 square meters of glass greenhouse, height 6m, span 9.6 or 10, width 20m and length 200m. The client is a personal farming town. Approx. 200.000 m² with 80.000 m² of greenhouses and 50.000 m² of vine gardens.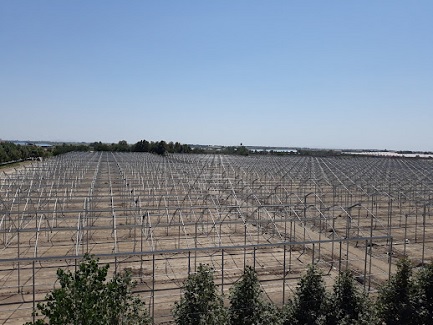 The client wants to make a showroom, only with glass structure, needs our quotation, and promises to pay the deposit within 30 days. Customer will pay 20% deposit and 80% copy of bill if price is confirmed.
We have now scheduled a Zoom meeting with our client to discuss this greenhouse project.