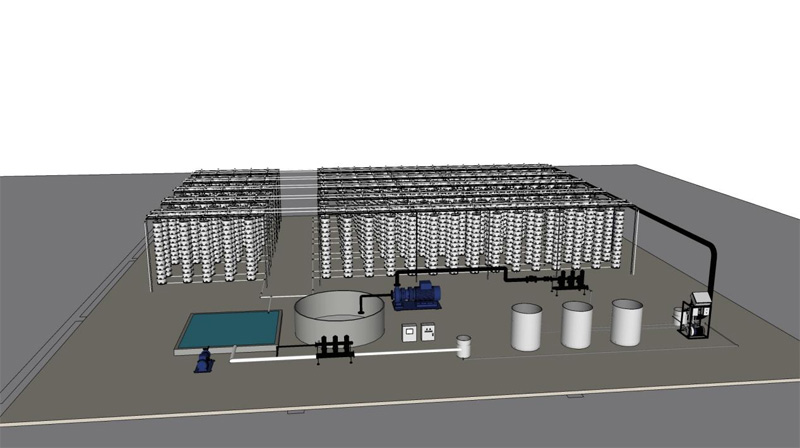 Product introduction: The tower system is not only beautiful in shape, but also has ornamental value and high practicability, so it has become one of the most popular hydroponics equipment. Our company's indoor vertical project in Mauritius is based on towers, with special plant growth lights, water and fertilizer integrated machines and other equipment to form a fully intelligently controlled modern indoor farm. The vertical planting design of the tower makes perfect use of the vertical space, greatly improving the space utilization rate and production efficiency. The water circulation irrigation design greatly saves the utilization rate of water resources. The principle of soilless culture is that plants do not need to rely on soil to grow, so the planting site is more flexible. All available free space such as rooms, warehouses, balconies, etc. can be used for planting, which also greatly reduces the cost of land lease.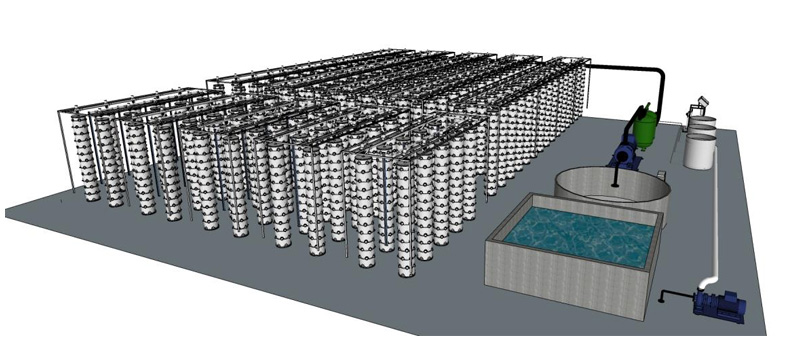 Advantages of the project: The vegetables and fruits grown by hydroponics are of good quality, green and healthy, and organic and hygienic. The second is that it can be used as a plant factory for quantitative production. The operation of soil-cultivated vegetables is cumbersome, while hydroponics is very simple, just insert the seedlings into the planting holes, and the annual cultivation can be carried out in the same site; It is generally grown in greenhouses and is less affected by the natural environment, so it can be planted regardless of the off-peak season and can be planted in a cycle throughout the year. In general, the benefits of hydroponic cultivation are much higher than those of traditional cultivation methods.
Customer requirements: Growing green leafy vegetables and strawberries in a warehouse without natural light, fully intelligently controlled, requires equipment such as breeding, packaging, and transportation. Our company recommends equipment according to customer needs, and provides design plans and design drawings.