Rashid owns an online store that sells the ZIP system, but it is not a large-scale commercial project. It is a zip system that is more suitable for home use. Among his customers, many customers are interested in fish and vegetable containers, so he made one by himself. Design drawing, put PC greenhouse on top of 20-foot container, inside the container is aquaponics system, combined with his design and our expertise, we provide him with two solutions: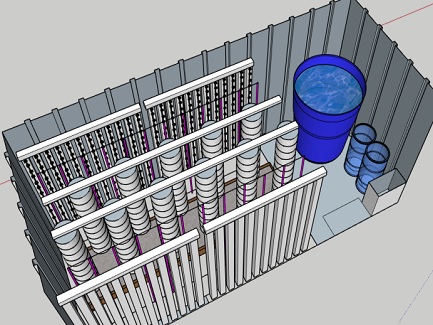 1, 40-foot container, aquaponics system and ZIP Hydroponic system;
2, 20-foot container, the inside is aquaponics system and ZIP hydroponic system, the top is PC greenhouse and hydroponic equipment, these two schemes, both of which have been quoted to the customer, the customer is very satisfied, he and his The partners introduced the two products to their clients, which were very popular in the Middle East, and the project started.