Have you ever thought that the office is no longer a single office area, but a place where vegetables and fruits can be grown? Pasona, a human services company in Japan, has already done this by "moving" urban farms into office spaces.
As soon as Pasona company enters the door, the rice field is filled with plants. The office area, including the cafe, leisure area and conference room, is full of plants. Tomatoes, cucumbers, rice, etc. are all grown in the office. After labor, the crops can be directly harvested and supplied to the company canteen when they are mature. Who would not envy such an office area.
With the development of the times and technology, it will be easy to grow vegetables and fruits in urban areas. Let's take a look at what advanced technologies such urban farms use.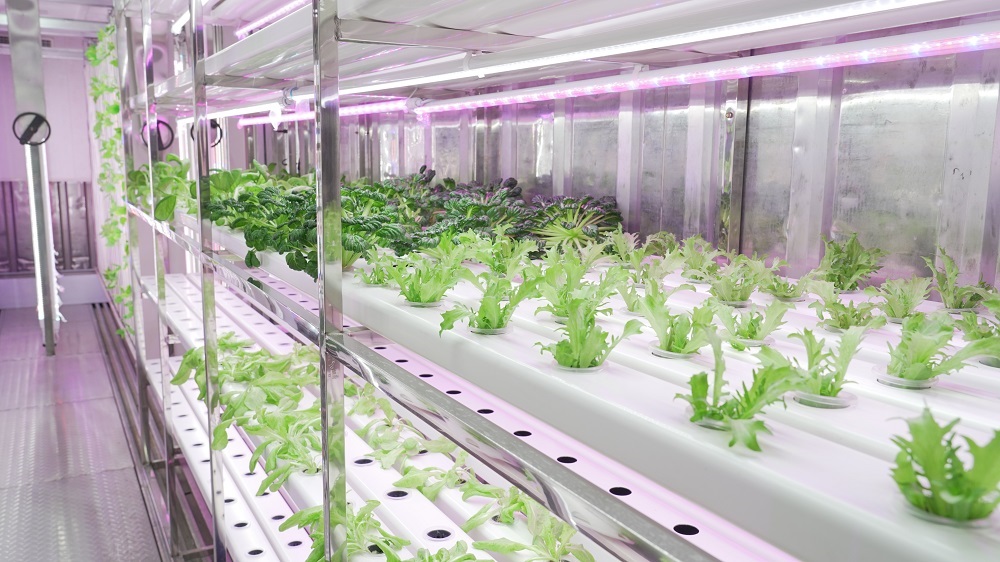 The first is hydroponics. To grow vegetable plants in the office area, hydroponics is indispensable. Technologies such as NFT system planting, aeroponics system planting and substrate cultivation will be used. The NFT system can be used with electricity and water. In the aerosol culture system, the roots of the plants are suspended, and the nutrient solution is atomized and attached to the roots of the plants. In this way, crops such as potatoes can be grown. Substrate cultivation is a very convenient way to grow tomatoes and strawberries.

The second is LED lighting. The growth of crops is inseparable from light. Now commonly used LED lights can change the color of the light to help plants grow. In addition, the intelligent temperature and humidity control system also provides a suitable growth environment for the growth of plants.
Have you seen a lot of urban farms? Have an idea you want to build? Our hydroponics equipment is very advanced, welcome to explore with us.