My Customer Nika Gvaradze from Georgia wants to build the warehouse-modified indoor with hydroponic planting. The customer expect to test with hydroponics planting effects at low cost and low investment, and purchased 100 sets of pineapple columns with 144 planting holes.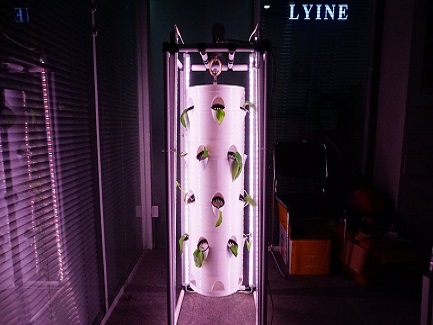 There are 8 planting holes on the first floor, and 18 floors, and a set of pineapple columns has 144 planting holes. The customer himself improved the waterway system and installed LED and other water&fertilizer systems in the indoor warehouse building.
So far, the planting effect is very good. Looking forward to the next larger greenhouse project, a more high-end rotating column hydroponic system.