The customer is from Romania and inquired about our aeroponic tower through Google.
The customer wanted to buy two sets of aeroponic towers for home use, and wanted to use them indoors. We recommended our aeroponic tower with lights to the customer, and quoted the price and freight. The customer has no doubts about the price, the only worry is that if we will not deliver the goods, she will not receive the goods, and there is no guarantee. We introduced the basic situation of our company to the customer.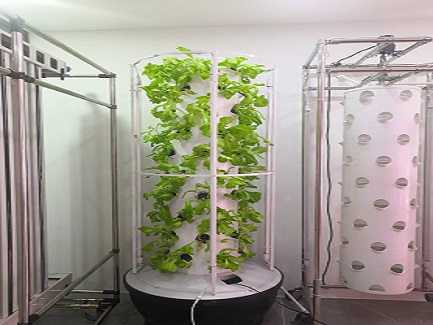 First of all, our company has been in the hydroponic equipment industry for more than ten years and has been a gold member of Alibaba for ten years. Every year, the online transaction volume of Alibaba reaches hundreds of thousands of dollars. As for Google, we have also done advertising for several years, and the annual advertising fee is more than 10,000 US dollars, and the aeroponic tower is our company's best-selling patented product. After the introduction to the customer, the customer's worries were dispelled, and the customer quickly placed the order.