As the backyard of Europe, Mauritius has always been a vacation destination for the upper middle class in Europe, with four star or more hotels scattered around the island. Luxury hotels of internationally renowned brands have all settled here, making Mauritius known as the "Hotel Island". Although Mauritius has a developed tourism industry, its land area is small and its agricultural structure is single. The arable land area is only 110000 hectares, of which more than half is planted with sugarcane.
Due to the scarcity of natural resources, weak industrial foundation, and high dependence on the international market, especially agricultural products such as grain have always relied on imports. The people of Mauritius are well aware of the importance of food. If a country wants to develop without agriculture as a strategic support, it is easy to encounter famine problems. So Mauritius is eager to develop agriculture and establish its own agricultural production base.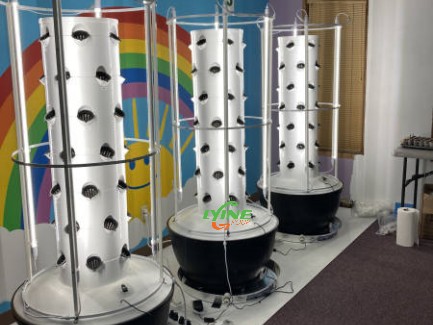 Mauritius Agriculture is committed to developing indoor hydroponic vertical farms. Vertical farms are one of the most favored agricultural technologies in many developed countries. Vertical agriculture is different from traditional outdoor planting. Vegetables are grown indoors, vertically stacked through multiple planting layers, and then illuminated by other light sources such as LEDs. Soilless cultivation techniques are used to achieve high yield throughout the year, without being affected or controlled by environmental factors.
In addition to improving the nutritional value of food, vertical farms also reduce transportation problems and resource waste. With the help of hydroponic planting equipment and sufficient water and light conditions, indoor hydroponic farms can help people obtain fresh vegetables in places where food may not be available.
There are many planting equipment options for developing indoor vertical farms, such as tower systems, NFT systems, and ZIP systems, which are commonly used in indoor vertical agriculture. Automated operating systems can save labor costs and reduce personnel waste. The main technology used in indoor vertical farms is hydroponic cultivation, which does not require land to grow crops. Instead, the roots of the crops are immersed in a nutrient rich liquid and the required lighting conditions are provided to achieve crop growth.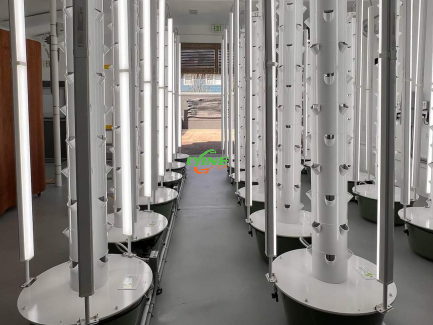 Indoor hydroponic vertical farms can use two sources of light: one is direct, that is, sunlight, and the other is indirect, that is, LED plant growth lamps. LED plant growth lights can control the intensity of each color, simulate the natural changes in sunlight, and provide the necessary things for plants at different growth stages. The harvesting cycle of most leafy vegetables is between 28 and 35 days, during which they require varying degrees of intensity. The utilization rate of light energy reaches 75% to 90%, and the energy-saving effect is extremely significant. It has been widely used in fields such as greenhouse lighting, seedling cultivation, plant factories, and vertical agriculture.
Currently, countries and regions such as Israel, China, and the United States are vigorously developing indoor vertical agriculture. Vertical agriculture is not only a trend of agricultural popularity in developed countries, but also brings opportunities and hope to some countries with food shortages and poverty.