Many people living in cities want to build a garden sun house on the roof, look at the stars at night, listen to the rain when it rains, exercise in their leisure time, and have tea and chat with friends. The garden sun house reflects a romantic, exquisite, and tasteful life. However, it is not easy to build a roof garden. Before building a roof garden, we should first consider whether the commanding height of the building belongs to the scope of illegal construction from many aspects, including roof load and building height.
The traditional construction of roof garden has certain limitations in all aspects, and the use of hydroponics technology may be a turning point. Hydroponic cultivation technology is a new type of soilless cultivation method. Hydroponic plants only need to regularly supplement their plants with nutrient solution, which is easy to operate, labor-saving, and time-saving.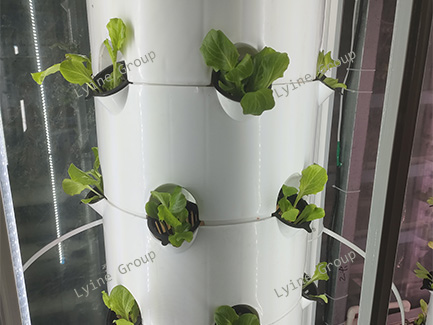 Application of hydroponic planting technology:
1. Used for hydroponic cultivation of vegetables: cultivating pollution-free green food, healthy and safe, highly valued.
2. Used for hydroponic flowers: hydroponic flowers have advantages such as cleanliness, hygiene, and convenient maintenance, making them particularly suitable for indoor decoration and deeply loved by consumers.
3. Used for cultivating medicinal plants: Many medicinal plants are root plants, and the growth environment of the roots is very important. Hydroponics, especially Aeroponics, can provide a good growth environment for the roots of medicinal plants, so the cultivation effect is very obvious.
How to choose planting equipment for roof hydroponic planting?
The hydroponic tower system is a vertical agricultural system suitable for urban areas with high urbanization and limited arable land. This system consists of multiple tower like structures, with multiple root grooves set up inside each tower. The plant roots will be suspended in the grooves and receive nutrient solution. The nutrient solution is drained to the bottom of all towers through water pipes, with a water collection tray at the bottom where it circulates and flows to ensure sufficient ventilation and nutrient absorption by the plants.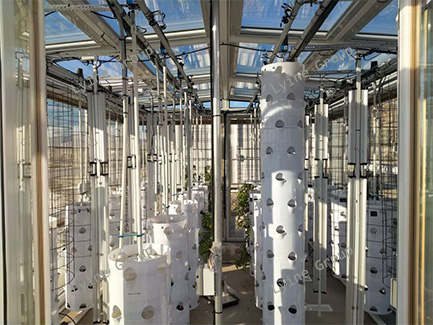 The hydroponic tower system is a commonly used roof hydroponic planting equipment, which is suitable for planting leafy vegetables such as lettuce, oilseed, bitter chrysanthemum, as well as plants such as strawberries, flowers, and vanilla. The hydroponic tower system can effectively meet the needs of household planting. Its advantage is that it is easy to manage and maintain, eliminates a large amount of arable land and water, improves crop yield and quality, and can also achieve automated control, such as automatic water supply and automatic control of lighting.
In addition, developing a roof hydroponic planting NFT system is also a good choice, as it allows a thin layer of nutrient solution to continuously circulate through the crop roots. It can not only provide water and nutrients to crops, but also continuously provide fresh oxygen to the roots. The NFT system is also a good choice for conducting roof hydroponic planting, eliminating the need to calculate crop water demand every day and ensuring balanced supply of nutrients. Isolating the root system from the soil can avoid various soil borne diseases and does not require soil disinfection.
Roof hydroponic planting is an urban agricultural model with development prospects and practical significance. Conducting hydroponic planting on the roof not only adds joy to one's life, but also helps to improve the ecological level of the city, purify the urban environment, and improve the quality of residents' living environment.