Do you also have a vegetable growing addiction around you? Nowadays, more and more people are yearning to return to the fields. It's not so much about planting and harvesting vegetables and fruits, it's more about harvesting a mood. I believe every urban resident has a rural dream in their heart, but cities filled with steel, concrete, and high-rise buildings seem out of place for farming. However, with the rapid development of technology, this expectation will be realized by agricultural technologists.Hydroponic Container Farms can meet the demand for urban vegetable gardens.Let's get to know and wash together!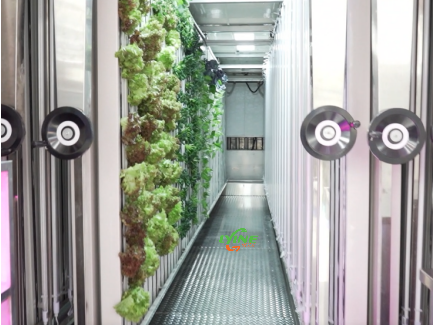 What is an urban farming container?
Traditionally, containers refer to large metal containers with certain strength, stiffness, and specifications that can be reused for transportation, loading, and unloading. Therefore, traditional containers are mostly used for transporting goods. Nowadays, agricultural technologists have gone through a series of innovations and new demands for development in various fields, breaking the tradition and expanding into new application fields.
Container farms are a new agricultural technology that utilizes multidimensional container spaces to grow large amounts of crops. Its mechanism of action is to ensure high-quality and high-yield crops by providing a suitable growth environment and growth space.This type of container farm is particularly suitable for use in cities.With such devices, urban people can eat fresh vegetables and fruits produced at their doorstep or even personally grown.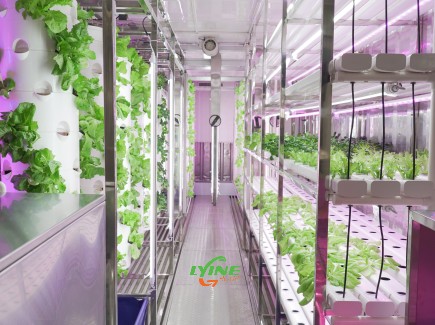 What are the advantages of the Urban Farming Container?
Planting anytime and anywhere to shorten the supply chain.
The most prominent feature of container farms is that they do not require large areas of land or specialized buildings to grow. Container farms can be located in any idle corner of the city.The biggest advantage of urban container farms is that they can be planted in bustling cities, with three-dimensional stacked planting that does not take up a lot of space. Vegetables, fruits, and vegetables do not require expensive long-distance transportation, ensuring that fresh food arrives in the hands of those in need before spoilage.
Automated operation, freeing hands.
The container agriculture automation control system provides the necessary and optimal conditions for crops to thrive at different plant growth stages. From automatic nutrition, airflow, lighting, carbon dioxide, and watering, all of these can be controlled through mobile phones and computers without requiring significant labor costs. Planting vegetables can be easily completed without wasting a lot of time and effort.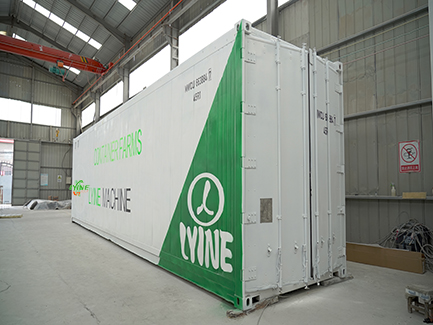 Free from seasonal and weather restrictions, achieving year-round planting.
A container farming is a closed greenhouse environment that provides the most suitable environment for crop growth. Even in extreme weather, it will not be negatively affected internally. In addition, the growth cycle of crops in container farms is shorter, which can achieve industrial planting.
Urban farming container are not only new agricultural technologies but also an important component of sustainable development. A vertical farming can grow the equivalent of 2.5 acres of agricultural products per year, and a grower can operate up to 3 containers per year. In addition, compared to other agricultural methods, modular and stackable designs save space, making it easier to scale container agriculture business.