Have you ever grown cilantro at home? The planting process of coriander is not very complicated. If you find a good planting method, coriander is easy to mature.
The role of parsley
Eat in the kitchen: coriander leaves are small and tender, with thin stems and a strong flavor. It is mostly used as a seasoning for cold dishes or to enhance the flavor of noodle dishes.
Medicinal: Appetizing and depression can also relieve pain and detoxify
How to Grow Cilantro
There are many ways to grow coriander. You can grow it on the tower system, on the NFT system, or on the substrate. Our team has tried all these methods and they are very reliable. If you want to say the best way, the one that suits you is the best.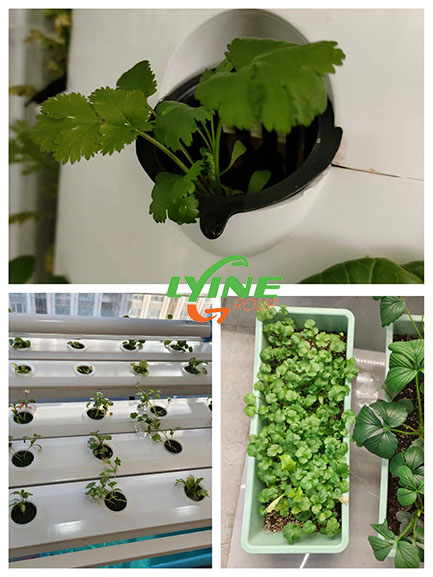 Before the coriander is transplanted to the hydroponic system for growth, it needs to soak the seeds and grow seedlings. After the seedlings are grown, it is transplanted to the hydroponic system for growth.
Several Factors Affecting the Growth of Coriander
-temperature
-illumination
- nutrient solution
-water
These factors will affect the growth of coriander, as long as one of them is not suitable, the growth of coriander will be hindered. For example, coriander is suitable for growing in an environment of 15-25 degrees, and the temperature is too low or too high.
Caraway Harvest Time
When Can You Harvest Cilantro? When the coriander grows to 10-15 cm, it can basically be harvested. At this time, you can slowly enjoy the taste of coriander.