Matthew Obal, a customer from USA, wants to buy 5 sets of aeroponic towers, especially for outdoor planting. The top of the columns needs to be covered to prevent rainwater from entering, which will dilute the nutrient solution. Planting supports are also required to aid in the growth of creeping vines.
The customer sent a picture of the column. From the picture, I saw that the column of the column is spliced piece by piece. The later installation is more complicated, and there will be problems of water seepage. I will point out the problem to the customer in time. Our uprights and columns are integrally formed by injection molding, easy to install and operate, and can be stacked. The modular assembly process is like Lego blocks.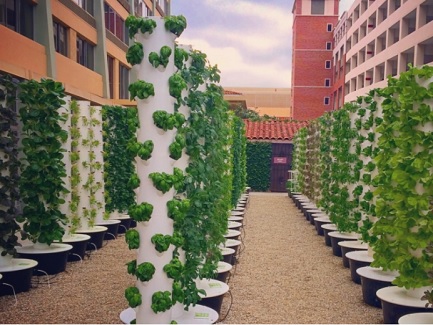 Also our columns are derived from the greenhouse project and can be stacked up to 30 layers. Customers are also very satisfied after listening.