The customer is from Israel, and due to their country's dependence on imports of tomatoes and strawberries, they want to try hydroponic cultivation projects. The customer posted an inquiry to our store on Alibaba. He told us that he wants to start planting from the roof and send us the size of his roof site so that we can design a layout for him. The client said he doesn't care about the number of plants, and he hopes to try more hydroponic equipment. After receiving the customer's message, we immediately replied to the customer and compared and provided a detailed introduction to the equipment suitable for growing tomatoes and strawberries.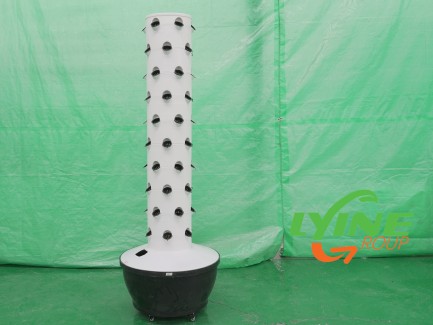 After seeing these devices, the customer stated that they had decided to use the A-shaped NFT system and the 6p10 Aeroponic Tower system. After comparing with other suppliers, the customer finally found that our product quality was more in line with their needs. Therefore, the customer placed an order promptly and we also arranged for shipment for the customer in a timely manner.
Before the goods arrived, we contacted the customer in advance and suggested that they could raise seedlings in advance. We also taught them how to quickly raise seedlings, and the customer was very grateful for our reminder. After receiving the goods, the customer transplanted the pre cultivated seedlings onto the equipment. Customers appreciate the quality and service of our products.