If you want to do hydroponic cultivation indoors, there are many hydroponic systems to choose . Our Lyine team will show you some systems of indoor hydroponic vertical planting to inspire more people.
we use the hydroponic tower system for indoor planting, and we have used the aeroponic tower system, the rotating tower and the hanging tower. In a small space, vertical planting is the way to maximize the use of space, and the hydroponic tower system is also our main product.
-Household small hydroponic tower system
This is a small hydroponic tower suitable for home use, with a moderate height, small size, and a smaller footprint. It can be said that this brand-new 4p6 hydroponic tower with or without light is more beautiful and beautiful, and the price is favorable. Once this hydroponic tower system was launched, it was liked by many customers, and the feedback was also good.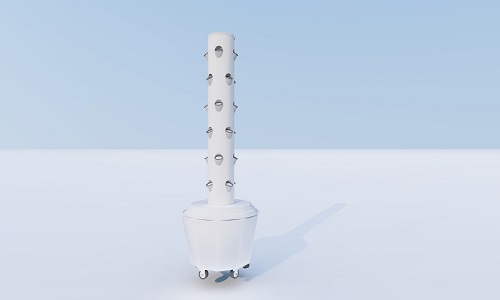 -Aeroponic Tower System
Our aeroponic tower systems can be used for domestic use as well as for greenhouse and mass production. Its surface is provided with slot holes, and the interior can provide nutrient solution for plants under the drive of a small water pump. The fully automated system is equipped with plant growth lights, which can effectively help increase vegetable production.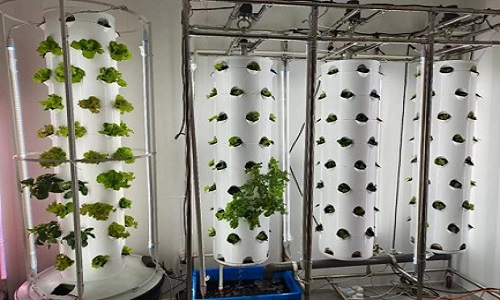 This aeroponic tower system is also widely praised by customers. Our customers from New Zealand and India have given us feedback on their planting conditions. From the picture, we can see that customers are very satisfied our hydroponic tower system.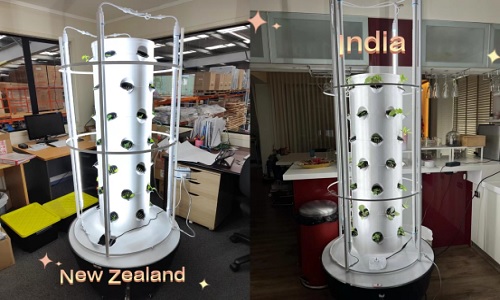 From the moment you want to grow hydroponically, you need to buy a hydroponic system, then plant and harvest. During this period, you may encounter installation problems and some problems with planting. The advantage of choosing us is that we can solve it for you in a timely manner. , you can rest assured with our after-sales service.